LIFESTYLE & FASHION
We are proud distributors of world leading companies within casual fashion and have a great portfolio of brands within lifestyle and fashion for the Scandinavian market.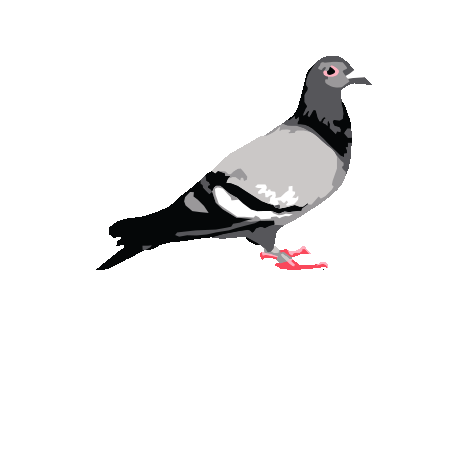 STAPLE PIGEON
In 1997, Jeff Staple walked into a boutique in New York City wearing a shirt he printed in his silkscreen class at Parsons School of Design. He had no intention of even wanting to start a brand. He walked out of that store with an order of 12 shirts. Staple was officially open for business.
Staple Pigeon is now a world renowned brand which reflects the gritty and
never-ending energy New Yorkers (and all urban dwellers) possess.
MANHATTAN PORTAGE
There was a simple philosophy that Manhattan Portage set out to achieve back in 1983, "New York Tough." Almost thirty years later it is certainly ringing true. From Montreal to Melbourne, Osaka to Oslo, and Stockholm to San Francisco, Manhattan Portage's line of bags are indeed everywhere and carried by everyone. Despite their sweeping global popularity, Manhattan Portage remains loyal to their NYC roots.
This nearly 30 year lifespan in the volatile fashion world, and in a town that embraces the designer-of-the-moment but does not suffer has-beens, is no small feat. Manhattan Portage has been able to avoid becoming another fleeting fad and withstand the test of time because their bags do.

KANGOL HEADWEAR
Seventy-five years ago in a remote corner of Northwest England, Kangol was officially born. Founder Jacques Spreiregen created the name by combining the K from knitting, the ANG from angora, and the OL from wool.
Today Kangol draws upon its rich heritage to define the product handwriting resulting in a creative fusion of British heritage from 1938 combined with its roots at the heart of the hip hop phenomenon of 1983, and mixing it with forward fashion to remain the most influential and famously recognised global headwear brand of all time.
NEFF
Launched in 2002 by Shaun Neff in Southern California, Neff was the first authentic core snow and skate headwear company in the world. Neff is an active youth accessory brand supported by some of the globe's biggest actions sports athletes and key personalities in music and sports.
Today, Neff is reaching further into the world of active fashion with the introduction of its Neff Vision and Neff Time lines, which are unique collections of stylish higher end sunglasses and watches.
BAILEY HATS
With the foundation of a long and proud heritage, world-renowned quality, innovation, and fashion forward styling, Bailey® continues to be a leader in the western, fashion and casual hat arena for men.
Bailey Hats has been around since 1922. This was (and is) an old and venerable company with a loyal following. The archives at Bailey are filled with mid-20th Century photographs of Hollywood giants like George Raft, Humphrey Bogart, Fred Astaire, etc. wearing their hats. Bailey is now manufactured in Adamstown, Pennsylvania – the styling, quality, details are pure America.